Larry Sonntag, with 30 years of experience in dog training, has reliable dog training programs that quickly achieve the results you want for your dog.
Dog Obedience Training and Problem Solving
Click OBEDIENCE TRAINING for more information about our obedience programs for all breeds.
Training Retrievers for Hunting Upland Game and Waterfowl
Click GUN DOG TRAINING for more information about our hunting dog training programs.
SALTY DOG FARMS IN THE NEWS "A hunter's friend is not just a good dog, but a really good dog Trainer" – Ozaukee Press, Nov 3, 2010. Read it 
here
or 
download the pdf!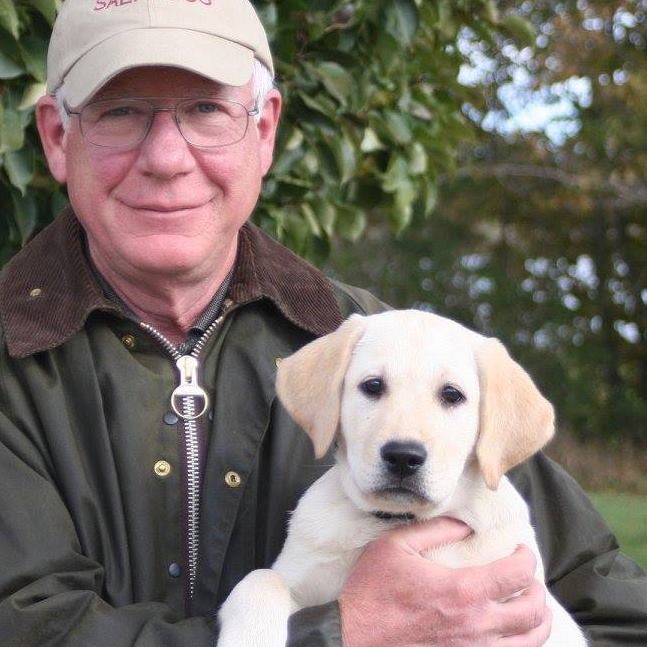 Trainer Larry Sonntag with
Master Hunter Jessie and Owner Carroll
Certified ForceFree™ Dog Trainer
What we do:
Larry Sonntag at Salty Dog Farms has 30 years of experience in dog training. He has an understanding of a wide variety of dog training techniques, including potty training for puppies, leash training and crate training. If you're looking for a dog obedience school, dog obedience classes, or private lessons for you and your dog, you've come to the right place.
Larry has trained dogs of many breeds, including large breeds like Great Danes and Mastiffs. Other breeds include Labradors, Golden Retrievers and Poodles, as well as small dogs like Bulldogs, Terriers and Dachshunds .
Larry has worked with clients from Milwaukee and many other locations including Chicago and the Racine Kenosha area. Dogs from Waukesha, West Allis and Wauwatosa have been trained at Salty Dog Farms. Clients from Sheboygan, West Bend and Fox Point have been pleased with Larry's dog training skills.