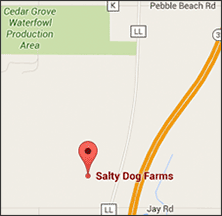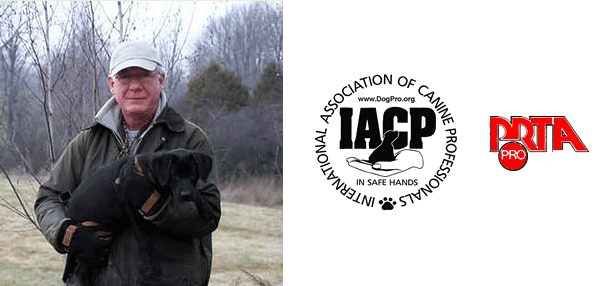 Meet the Trainer
Larry Sonntag is an accomplished dog trainer and has been training retrievers for obedience, hunting and field competition for more than 30 years. His dogs compete successfully in AKC hunt tests at beginning and advanced levels.
Larry is a certified ForceFree™ and TMD dog trainer, using barely perceptible remote collar markers in his training programs, for effective, lasting results. No force, no yelling, no harsh handling, no leash jerking, no bribes!
Larry is a member of the Professional Retriever Trainers Association (PRTA) and International Association of Canine Professionals (IACP), and is a certified practitioner of NLP (Neuro-Linguistic Programming).  Larry coaches and gives seminars for trainers to help them be more effective with clients and brings 20 years of sales and sales training experience to his dog training and coaching business.
Click on PRTA or IACP for more information about
these organizations.
Salty Dog Farms is headquartered in Cedar Grove, Wisconsin. We serve dogs and dog owners in the Greater Milwaukee and Sheboygan communities and throughout the Midwest.
Click here for map and directions.